Youth Sports Free Agency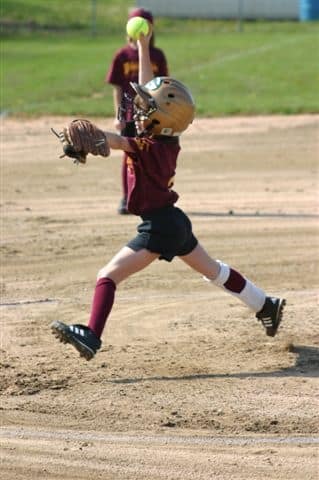 INDIANA -- What has become of the great American pastime of youth sports? At some unknown point on the athletics timeline, the team ceased being the focus, and the individual interests took over. What can this program or team do for my son or daughter? - Is now the prevailing attitude. I refer to this as the Free Agent mentality, and it's as widespread as the flu in February...
Admittedly I'm no expert on the subject or necessarily qualified to make a social commentary. However, as a teacher of 21 years, a parent of two kiddos actively involved in youth sports, and as a 16 year veteran of middle school coaching, I have witnessed this phenomenon grow over the years from a somewhat unique perspective.
Whether it's basketball, softball, or football, rare indeed are the concepts of representing your community and becoming a selfless part of a team. Instead the prevailing attitude is: What can this team do to showcase my son or daughter? How can this experience put my child in a better chance to play next year: "A" Team? Varsity? Scholarships? Pros? Please!?! Parent attitudes take mere instances to matriculate to dribbling sons and daughters. They quickly pick up on perceived inherent rights or perception of having "been done wrong" by coaches, teams, schools, or even leagues.
How about this for a foreign concept? How about teaching youngsters how to be part of a team? There's a fundamental that no longer exists. My wife and I tell our own kids that if the coach thinks they best serve the team by selling popcorn in the stands instead of playing short stop or point guard, then they are to say, "Yes, sir," and put on a little paper hat.
How often we see young, young kids shopped around like free agents. In this day and age of so many travel teams, instances of players being offered to a team with a qualification are not uncommon. "She'll play for you if she can pitch," or "If he can carry the ball 20 times a game." If that doesn't work out, it's off to the next travel team or high school.
Well intentioned parents simply don't realize what a wrong message that sends.
This point was best brought home to me, ironically, by a tale told at the other end of the spectrum. Career basketball coach Steve Brett, during his playing days in high school, had just finished a game. He had led all scorers, but alas, Loogootee had fallen to a local rival. As the crowd of fans and parents filed out of the gym, someone spoke to Brett's folks.
"Steve sure shot the ball well tonight. He must have had nearly 30 points!"
Steve's mother replied calmly, "We didn't come here to see Steve play well. We came here to see the Lions win."
(Cue sound of ball rack falling over hitting hardwood floor - balls bouncing everywhere in the awkward silence...)
That is simply an amazing exchange. It shouldn't be, but how would you hear that today?
Truly today each level is viewed by most players and parents as a launching pad to the next. Funny thing is, so often great experiences are not fully realized because parents and players are too busy looking to the next season and preparing for the next level.
Fundamentals is a term thrown around often in youth sports. The popular perception is that the fundamental skills of any specific sport are what should be drilled in practice and emphasized over the course of the season. Maybe the most important fundamental in youth sports is for kids to fill a roll and work at being the most productive member of a team they can be.
That is one fundamental that, if taught well, should help them become better prepared for their real "pro careers" as husbands, wives, employees, co-workers, fathers, and mothers.